MEMO: PG Community Meeting Minutes – Feb 23 2022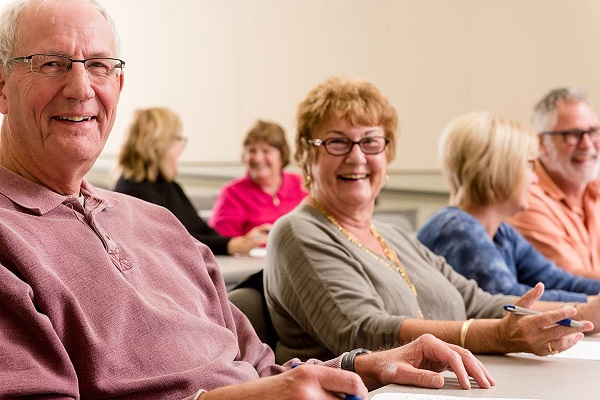 Primrose Gardens Community Meeting Minutes
Facilitators: Trish, Leonard, Timea, John                              Date:   February 23, 2022
PG Tenants in Attendance: 36
Welcome (Trish) – Trish took over for Cheryl as the Manager of Community Enrichment. Her office is in the Wellness Center.
Recreation (Timea)

In-person group activities on Wednesdays and Fridays: exercise and bingo in morning, socials in afternoon.
Bus trips will re-start March 10th with a simple scenic drive to start, more in future.
Exercise room will re-open March 1st. Timea will be on-site to refresh and demo how to use the equipment. Sign-up sheets with will be posted soon. Reminder to sanitize equipment after use.
Walking Club – coming soon! This will be a great way to socialize and stay active.

Exercise Room Protocol (Trish)

Masks will not be mandatory during exercises, but please wear a mask pre & post workout. These are similar rules in public gym facilities.
Please do not use the exercise equipment if symptomatic or not feeling well.

Elevator Safety (Trish)

A recent generator test involved an elevator malfunction and a resident was stuck in the elevator, unfortunately. Repairs are being made and adjustments being done to ensure this does not happen again. Residents will be informed prior to future testing.
Please be mindful of the number of people and walkers in the elevators. Avoid cramming into the elevators. Do NOT hold elevator doors to avoid potential injury.
Please do not press the elevator buttons with canes for sanitary reasons and to avoid damaging the buttons.

AWAY Signs (Trish) – Please hang these tags on your door when leaving the building i.e. going to church, doctor appointment, outings with family, visiting at Menno Home.
TV Programs, Prayers, and Bible Studies (John)

Easter Communion will broadcast on Channel 10 on Thursday, April 14th. Ingrid Schultz and Ingrid Stahl will lead the service. Communion cups will be distributed to each suite.
TV programs weekly on Tuesdays, Wednesdays, and Thursdays. Chaplain contact info on back of Activities Calendar.

Official Introduction of LEAs, Tamara and Judith (Trish).
Updates from Leonard

Leonard's primary role is occupancy, with support from the LEAs.
New Resident Orientation (including invites for family to attend) – coming soon!
Leonard will continue TV Campus Updates with John Dyck.
Rapid Tests – we now have ample supply of Rapid Tests for residents and visitors. All visitors must be double vaccinated.
Round-table Discussion from Residents:

Bistro – Will not re-open at this time due to COVID protocols
Used batteries – There is a collection box inside the Wellness Centre for used, small batteries (AA, AAA, etc.). Maintenance will collect these once the bag is full.
Carpet cleaning – Carpet cleaning for apartments is available ($80 fee per suite). Contact reception if you'd like to have your carpets cleaned.
Canada Post mail – Canada Post still not delivering mail to individual mail boxes within a campus of care. Canada Post is currently delivering 2x per week with big bags of unsorted mail for Menno staff to sort.
Walkers not allowed in Dining Room – There are a few walkers still in Dining Room creating obstacles for the dining service carts.
https://mennoplacelife.com/wp-content/uploads/2021/12/Menno-Outbreak-FB-and-WP-posts.png
788
940
Claire Colvin
https://mennoplacelife.com/wp-content/uploads/2019/03/MPLifeLogoHorizontalTag-300x83-grey-300x93.png
Claire Colvin
2022-03-04 15:08:59
2022-03-04 15:08:59
MEMO: PG Community Meeting Minutes – Feb 23 2022